WordPress Website Care Plans & Support Packages
Keeping Your Website Safe, Secure and Maintained so You Have Peace of Mind
Your Website Should be Working for You
24/7 Without any Issues or Concerns
Your website is not only an asset, but it is fundamental to the success of your business. It brings in traffic, leads, customers and sales, and if that stops, your website is no longer a channel where your customers can find you and interact with your business.

Depending on how critical your website is for your business, any amount of downtime, mishap or issue could cost many man hours and lost revenue before your site is back up and running.

Do you care about your website?

That may be a rhetorical question (don't take offense), but I would guess that you do care and want your website to be secure, problem-free and running 24/7 to help your grow your business.

Do you have the time and resources to solve or handle one or more of the following common problems that I've come across working with clients:
Site is loading very slowly
Your site is getting an error connecting to database
You are seeing an all white home page
You want to install a particular plugin
You're seeing a 404 Page not Found error
You want to know traffic analytics
You need to add a product to your store
You want to recover your lost password
Your site has been hacked
Your website is down or not loading
You want to update content on your site
You are not receiving emails from your website
You don't know where the site backups are
Your ecommerce store isn't getting any sales
I'm positive your website means everything to you. Partner with someone (Hey! that would be me) who can give you a personal experience and offers premium WordPress website care plans and support packages that ensure you peace of mind to focus on what you do best… running your business!
Benefits of Having a Website Support Plan
The benefits of having a monthly website care plan are many, but one of the main ones is to save you time and give you peace of mind knowing that I will be ensuring that your site is running smoothly, secure, backed up, and everything is updated.
Backup
Regular backups give you peace of mind just in case something goes wrong
Update
Keep your site updated at all times without you getting your hands dirty
Protect
Protect your investment from hackers and spammers
Your peace of mind
Focus on your business
I have your back – always!
Personal support from me
Increased website performance
Your site is up more often
Your site hack & spam free
Discounts for my other services
What's Included in My WordPress Care Plans?
Security Checks
Your site will be protected against malware & hacks that can cause irreparable damage or financial loss to your business.
Website Backups
Your files and database for your website will be backed up remotely on a scheduled basis allowing you to have peace of mind.
Uptime Monitoring
We keep a sharp eye on your website by regularly monitoring it to ensure the smallest issues don't cause your site to go down.
Software Updates
The software that runs your website will be updated on a regular basis so that your site can run smoothly without any issue.
Website Edits
Don't worry about spending hours on getting something working our adjusted on your website. I do that for you!
Speed Optimization
Your site will be optimized for speed and better user experience. No more slow loading times or lost rankings.
Which WordPress Website Care Plan
Will Give You Peace of Mind?
Cancel Anytime. No Long-Term Contracts
personal
This plan is best for personal or hobbyist websites who are not planning to make many improvements or updates.
Monthly Software Updates
Immediate Security Updates
24/7 Uptime Monitoring
Cloud Backups (1x Monthly)
Spam Management
1-Hr. Support Time *
Email Support (48 hours)
5% Discount For Other Services
Choose Plan
business
This plan is best for service businesses who want to protect their investment, and need continuous edits and security.
Weekly Software Updates
Immediate Security Updates
24/7 Uptime Monitoring
Fathom Analytics Integration
Analytics Reporting & Analysis
Cloud Backups (1x Weekly)
WP Activity Log
Spam Management
2-Hrs. Support Time *
Monitor Search Console
Email & Phone Support (24 hours)
10% Discount For Other Services
Choose Plan
critical
This plan is best if you have one or more websites that are critical to business success or are eCommerce.
Daily Software Updates
Immediate Security Updates
24/7 Uptime Monitoring
Fathom Analytics Integration
Analytics Goal Tracking, Reporting & Analysis
Cloud Backups (1x Daily)
Spam Management
WP Activity Log
Manage Search Console
Speed & Performance Monitoring
Google Business Profile Optimization
Complete Malware Removal
3-Hrs. Support Time *
Email & Phone Support (same day)
15% Discount For Other Services
Choose Plan
Trusted By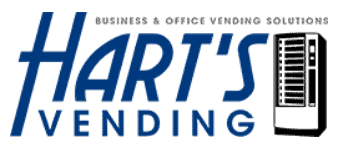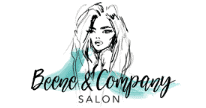 Our Care Plan Customers
Patrick migrated three domains and websites from the existing webmaster over to me and set them up. He was very professional, reasonable in price, very quick in doing the work, and communicated with me every step of the way. I will definitely be doing more business with him in the future! Thank you!
Matthew Dyer
I've been with Patrick for several years now & I'm very happy with his work! He keeps in contact, suggests new ideas, updates, & whatever I may need to stay competitive! He takes the time to give personal service & makes you feel like "family"! I would highly recommend him to design & maintain your website!
Jeff Hart
Patrick helped me take my e-commerce website to a new and better level. The design is modern and user friendly. The follow up customer service is top notch and every time I glitch my site he's up to the task and is greatly appreciated! 👍👍
Mary Hoover
We have been working with Patrick for the past five years in which he developed our present website and online store for our short sales. He has kept all updated. If we have a particular problem he has been able to resolve them in a timely matter.
Mary Brown
WordPress Website Care Plans
Most Common Frequently Asked Questions
How do I get started with my WordPress website care plan?
Click here to explore my plans and choose which plan you'd like to go with.
Click the "Choose Plan" button. You will be taken to PayPal to complete your purchase. Once payment is completed, you will be taken to a Thank you page with further instructions to inform you how to give me secure access to your website.
You will also receive a series of introductory emails that detail how the care plan works, how to effectively ask for edits, and other things for you to get the most out of your care plan.
How do I send my login credentials?
After you complete your care plan order, you will be given instructions on how to give me your login credentials safely and securely.
Do you have a care plan for eCommerce websites?
I most definitely do! This requires my "Critical Plan", as these type of sites take more resources and time to dedicate to keeping your site running smoothly, fast, and secure.
What is included in the 30 & 60 minute support time?
Support time includes changes to headers, footers, CSS, any pages content, plugin settings, blog content, text, images, embed video, updating shopping carts, adding coupon codes, new landing page or formatting landing pages.
Some examples:

– You want me to swap out new images on a service page which you provide
– You want me to add a new blog post that you've written with included images
– You want to add a new product to your ecommerce store which includes all corresponding information
– You want me to install and setup a plugin that has functionality you want to use
– You want me to replace text that is on your home page
Support time does not include custom development (PHP, plugins, themes, etc) or code, graphic design, content creation, full pages to match design, designing or redesigning a website, or any software or tools outside WordPress.
Does it matter which hosting provider I'm with?
No, it doesn't. I understand that people have realistic budgets they have to meet for their website. But, be aware, if you are using shared hosting, e.g. GoDaddy, Hostgator, etc. that I cannot guarantee web performance, speed or security.
Most cheap hosting is not a good choice for your business unless you have a brand new site or one that doesn't have a lot of traffic (less than 25,000 visitors). Contact me if you'd like my recommendations for good shared hosting providers or my top recommended performance based providers.
What if I have multiple sites that need to be taken care of?
That's not a problem. My care plans cover one single site.
If you have a main domain, a sub-domain (sd.domain.com) and a staging (staging.domain.com) domain, you would
choose a plan for each of those sites, for a total of 3 plans.
Or, if you wish, you can choose a different plan for each domain.
What does "Security monitoring" entail?
It means your site will be protected from security breaches, malware, comment & form spam, login hacks and more through proactive measures and regular security scans.
Does support time roll-over?
Time does not rollover or accrue.
The monthly support and consulting call time functions as a retainer for me to reserve time in my monthly maintenance and development schedule to address my clients needs as quickly and efficiently as possible.
Whatever you request that fits within the allotted time will be completed that month in order of priority.
Can I cancel my WordPress care plan / support?
No problem. I offer a "Cancel anytime. No Long-Term" policy. Although I would be sad to see you go I understand that personal or family stresses can affect financial decisions. So, I don't lock you in. To cancel, send me a cancellation email. I'll stop the payment immediately.
My website was not built by you, can I still be covered by a care plan?
I will accept clients who have sites I didn't design but I will need to do a "Website Audit" to determine how your site was built, what theme, plugins or additional code is being used. This audit is a fixed price which includes taking a backup of your site, performing updates and writing a list of recommendations, issues to be fixed and any improvements that can be made in order to proceed with a care plan.
I don't need any support time, do you have any other options?
No. I do not offer a option without "Support Time." If this is something you would like, please contact me and I can disucss it with you.
Do you offer phone support?
I do for the "Business" and "Critical" plans. Those calls are scheduled according to my working hours and availability.
While I am not available 24/7, I strive to make customer service a priority and to be fast, effective and friendly.
Are you looking after your website right now?
Keeping Your Website Safe
This FREE guide will help you better understand how to care, support and keep your WordPress website safe and online.