Website Design Pleasanton California
Offering Pleasanton companies Website Design Services that make you stand out, build trust and bring in more customers.
Looking for a Website Designer
in Pleasanton, California?
Hi, my name is Patrick. I'm a freelance website designer whom crafts lead generating websites for small-to-medium sized businesses and eCommerce brands like yours.

Why is that important to you?

Well…. I'm not a mind reader (although, my pet parakeet may think otherwise)…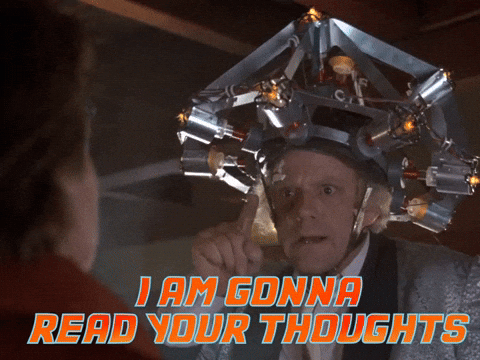 But, being in this arena for over a decade (since 2010), I understand that you as a small-to-medium enterprise owner are looking to build and grow your business on these here interwebs, with a website that sells more of your products and/or services to those who are searching for what you offer.
For sure… you have expenses, upkeep, maintenance, salaries (including your own) and equipment, inventory, etc. to meet and provide in order to fulfill the needs of your market and to feed the mouths of you and your workers families.
Interesting Tid-Bits:

In my younger years I visited California several times as I had several family that lived in Irvine, Riverside / San Bernadino, as well as, Carmel.

One of those years, we ventured over to San Francisco Bay. While walking down by the ocean searching for a place to eat, I heard some noises from in the water. Lo' and behold, there were a group of seals "barking" and it seems begging for food. I found that interesting…

I believe I also saw a sign that stated "Don't feed the seals." We didn't. It seems they may have been Harbor Seals that have made the inlets their habitat.

One of my favorite things about southern California, besides the warm weather, is the Pacific ocean. I have many fond memories of "body surfing" and swimming at many beaches. The waves are much bigger than Florida waters.

Of course, I can't forget to mention the many car shows I've attended with my Dad. At one of those shows I met Jay Leno, who was very generous and kind to take a picture with us.
Your Website Should Be A 24/7 Salesman That Doesn't Sleep

If you have an existing website it should be designed to be a workhorse for your Pleasanton business and bring in new leads, calls and new sales.

If it's not, your website is most likely struggling with one or more of the following:

Bringing very little traffic (except for maybe family & friends)
The design is old and looks like a flashback to the nineties
Prospective customers can't find you anywhere online
Not in a position of trust or authority in your field or industry
Local visitors are not finding important information quickly
It doesn't stand out from your competitors
No new leads or sales are coming through
If you can check off one or more of those problems above and you want to solve them, then that's where I come in.

I'll create for you a modern looking website which positions you as the trusted company in your field of expertise, that gives you authority, and brings in qualified customers to purchase your goods or services so you can grow.
Examples of Website's I've Designed
It's my goal to craft websites for your small to mid-sized company
to bring in high-quality leads, stand out, load fast and become
your 24/7 sales system.
Beene And Company Salon
Hosting / Website Design / Content Copy / Local SEO
BCS, a luxury hair extensions salon, needed a more modern, professional looking website to attract their ideal client, showcase their work, separate themselves from the competition and get found on Google in their local and surrounding areas.
196 Keyword Phrases Ranking • 4x Traffic Growth • High Quality Leads
My Web Design Services Available
in Pleasanton, California

Whether you are an established business whom has an existing website or doesn't have a website at all… I offer the following services to help you establish trust and authority, bring in traffic and create more sales for your local Pleasanton or eCommerce business.
How We Can Work Together:
Build You a New Website
This is the service where I craft a new website for your small to mid-sized business in Pleasanton that is tailored to your niche and business goals.
Makeover Your Existing Website
If you are looking to freshen up your already existing website for your business and turn it into a 24/7 salesman, this is the option for you.
Design You an eCommerce Website
Choose this option if you are looking to get your brand recognized and make it easy for customers to purchase your products or service through your own website.
WordPress Care Plans
My WordPress care plans and maintenance packages will ensure that your site is secure, safe, and kept running so you can have peace of mind to focus on what you do best… running your business!
What My Pleasanton, California
Client's Are Saying
Read what others have to say below about myself and my work in relation to website design and digital marketing for their Pleasanton business.


Patrick Whitson is a fantastic designer & an all around genuinely personable guy! He goes up & above to make sure you're happy with the end product! If you're looking for a reputable website designer & want to expand your business then he is the person to contact!

Jeff Hart – Owner of Hart's Vending
Have a Website Project in Mind?
If you need a brand new website for your Pleasanton business or are looking to get a makeover of your existing website, click the green button below.
For any other Pleasanton web design services, reach out and I will get you a time & cost estimate.